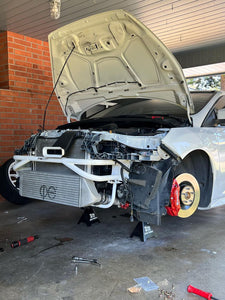 Ford Focus ST/RS Lower Radiator Support Installation Guide
Congrats on purchasing your lower rad support! In a few short hours youll be finally free of holes in  charge pipes and loose hose clamps that cause charge pipes to leak. 


Shout out to our friend Cody Souza(@cokedoutst) for the excellent how to install guide! 
https://m.youtube.com/watch?v=eQ_oKOxrDLg&feature=youtu.be
---